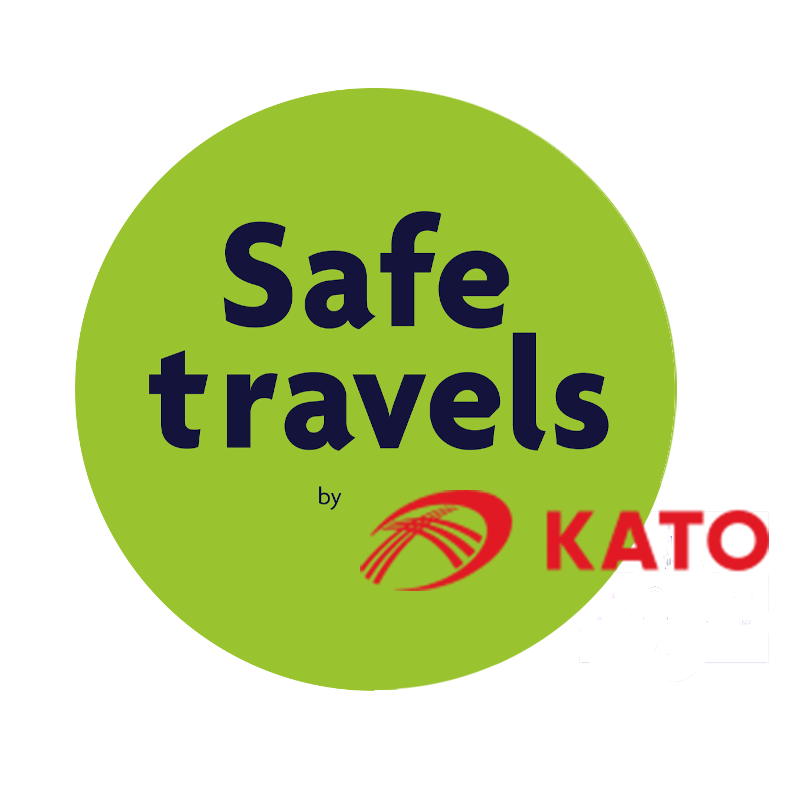 Tourism «SafeTravels» -
A global initiative from the World Travel and Tourism Council (WTTC)
In May 2021 the Kyrgyz Association of Tour Operators was officially approved by the World Travel and Tourism Council (WTTC) to represent and confer the "SafeTravels" stamp in Kyrgyzstan.
"SafeTravels" is a stamp recently developed by the World Travel and Tourism Council (WTTC), and has emerged in the world of tourism, in tims of COVID-19 travel restrictions. Representatives of the tourism industry, in more than 130 countries around the world, strive to immediately get accredited and receive this mark. "Safe Travels" is a stamp that allows travelers to identify destinations and businesses around the world which have adopted the global standardized health and hygiene protocols that meet the requirements of the WTTC Global Safe Travel Protocols and the United Nations World Health Organization. This stamp is recognized by the World Tourism Organization (UNWTO) and the International Air Transport Association (IATA).
KATO, supporting the WTTC safe travel protocols, having actually developed recommendations for organizing safe travel during the COVID-19 period, calls on all organizations in the tourism sector of Kyrgyzstan to join the SafeTravels initiative and receive this sign.

This initiative is being implemented with the support of the Kyrgyz-German project GIZ "Green Economy and Sustainable Development of the Private Sector".
The benefits of receiving the Safe Travels Stamp:
---
Confirmation that the organization complies with the rules, regulations and guidelines for organizing safe travel.
Confirmation that an organization has adopted the principles of social responsibility
Use of the stamp during marketing and promotional activities.
Image status for an organization and its staff, declaring a high level in the provision of services, in accordance with the international WTTC protocols
Protocols for service providers, developed by WTTC:
---
Recommendations for the service providers, developed by KATO with support of GIZ: